The Atlantis, Paradise Island is a resort and waterpark located in Bahamas. It was the brainchild of South African entrepreneur Sol Kerzner and officially opened in 1998. As of July 2014, the Atlantis is operated by Marriott International's Autograph Collection Hotels and owned by Canadian asset management company, Brookfield.
There are six dwellings at the Atlantis where guests can seek accommodation. These include the Royal Towers, which incorporates the "Bridge Suit"- rated by Forbes in 2002 as the most expensive hotel room in the world.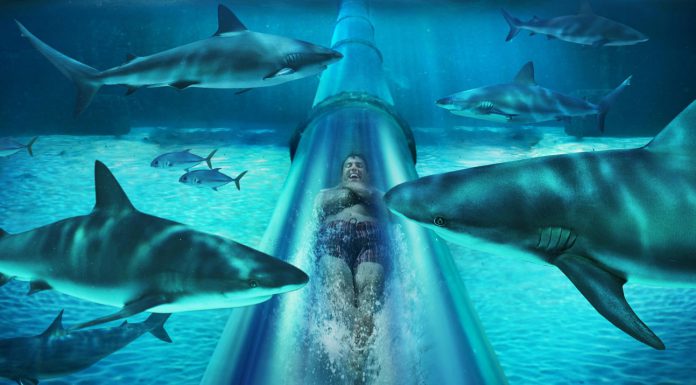 The main attraction of Atlantis is its plethora of aquatic activities on the offer. There's a 141-acre waterpark that features nine water slides (like the "Leap of Faith" and "Challenger Slides"), 11 pools and several private cabanas.
The Marine Habitat includes all the aquariums and lagoons at Atlantis. It is home to more than 50,000 marine animals from 200 different species and to prevent them from dining on each other, restaurant-quality seafood is hand-prepared to be fed to them everyday. At the Marine Habitat, "The Dig", an aquarium beneath the grounds of the Royal Towers, tends to awe the guests owing to its surreal atmosphere that is reminiscent of the lost city of Atlantis.
Guests can also enjoy an outing at the resort's golf course, which gives a spectacular view of the ocean. The course has been designed by renowned architect Tom Weiskopf and is recognised as one of the Top Ten Resort Courses in North America and the Caribbean by Golf Digest magazine.
Atlantis is also a favoured spot for popular events in the Bahamas. It is hosting the "Miss Teen USA" on August 21st and 22nd and illusionist Robe Lake is performing there till September 6th. Grammy-winner Keith Urban will take the stage next month, followed by a concert by pop group, "Fifth Harmony", in October.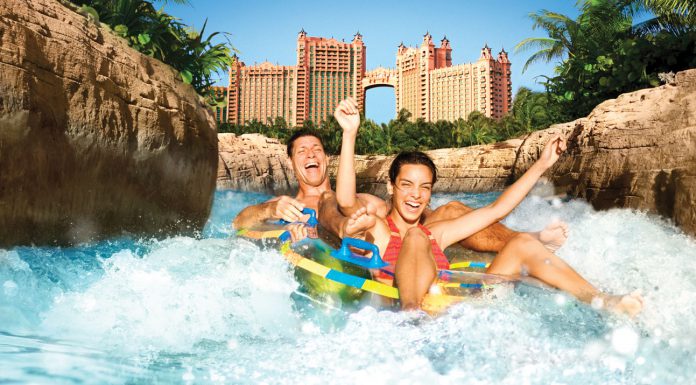 Atlantis has its own casino and for eating out and drinking, there are 21 restaurants and 19 bars and lounges. The Aura nightclub has been frequented by celebrities like Boris Becker, Saul Hudson (aka Slash) and Carmen Electra and is worth a visit.
For more information about Atlantis, check out their website.