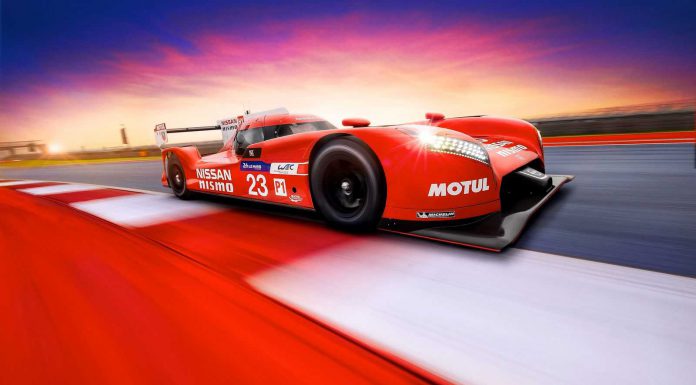 Nissan has just announced its temporary withdrawal from the FIA World Endurance Championship's LMP1 class.
This comes on the back of confirmation that the automaker was assessing the future of its endurance program after the disappointing results of the GT-R LM Nismo at June's 24 Hours of Le Mans. While three GT-R LM Nismo's entered the race, only one finished and it was soon disqualified after residing in the garage for over a third of the race.
In an announcement, Nismo president Shoichi Miyatani said "We know people will be disappointed but be assured that nobody is more disappointed than us. When you innovate you don't give up at the first hurdle. We are committed to overcoming this challenge."
Nissan is emphasising the point that the withdrawal is just temporary at this stage with testing of the LMP1 car to continue largely in the United States. It seems probable that when Nissan is happy with any changes it implements, it will announce when it will be returning to the sport.
Prior to Le Mans, the Nissan GT-R LM Nismo's debut was unrelentingly hyped by the firm as its re-entrance into the class-leading form of endurance racing for over 15 years.
The car itself is unique for three main reasons; its front-engined layout, its use of front-wheel drive as well as its advanced 'flow-through' aerodynamics system. While on paper, these elements seemed promising, the car dramatically underperformed at the world's most famous endurance race.