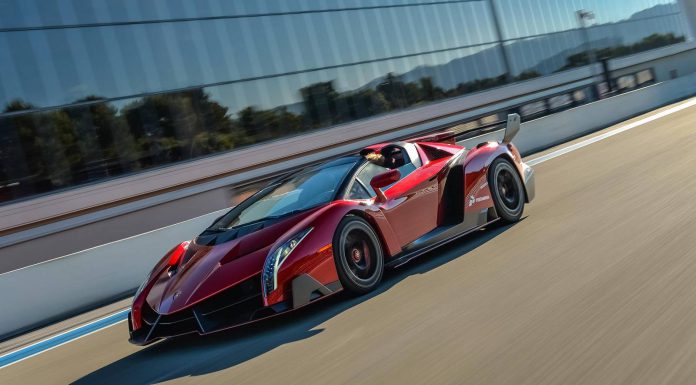 According to news fresh off the press, a brand new Lamborghini hypercar will debut privately at the Pebble Beach 2015 during Monterey Car Week before a possible public unveiling at the IAA Frankfurt Motor Show 2015 in September.
According to Motor Trend, the new Lamborghini hypercar will go down a similar route to the Reventon and Veneno. Consequently, production of the car will be extremely limited with suggestions that a mere 20 coupes will be produced alongside 10 roadster models. While details about the car remain sketchy, it will inevitably cost well in excess of $1 million but due to the higher production numbers, is unlikely to set customers back more than the $4.5 million Lamborghini Veneno.
Beyond its limited production run, it is claimed that the new hypercar from Sant'Agata will be based around the Lamborghini Aventador LP750-4 SV. However, it will apparently deliver around 750 hp alongside featuring a completely bespoke body that is more aerodynamic and weighs less than the skin adorning the Aventador SV.
If these reports turn out to be true, then there's a very good chance that Lamborghini will steal the show at Pebble Beach.
[Via Motor Trend]