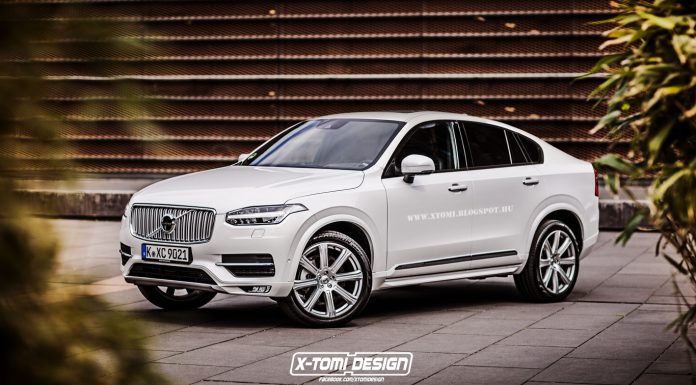 With the increasing trend for high-end SUVs and offroaders to be offered in standard and coupe specification, is there a chance Volvo could do the same with the latest-generation XC90? It is certainly possible and X-Tomi Design has decided to imagine how a potential Volvo XC90 Coupe could look.
As you'd expect, the only point of difference between it and the standard XC90 is the more steeply raked roofline and rear window. Slimmer wide windows are also present as a result of the reduced headroom. While some SUVs look quite good in coupe guise, we're not very convinced that the XC90 can pull off such a body style.
For details about the existing 2016 Volvo XC90, be sure to check out our comprehensive review!
[Via X-Tomi Design]