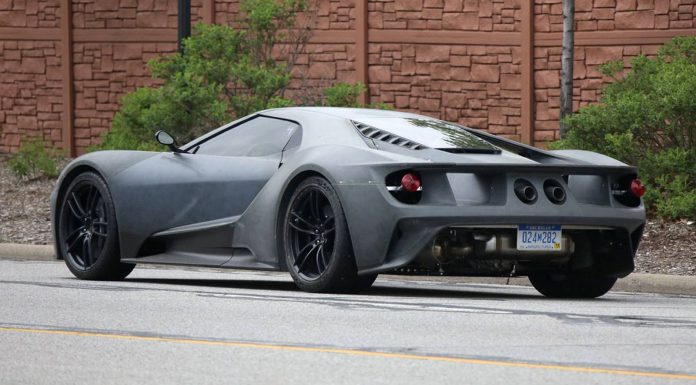 The new Ford GT caught us by surprise when it was officially unveiled at the Detroit Motor Show 2015. Ford did such a good job at hiding the early development that nobody was expecting it. Now that the GT has debuted both in Europe and China, Ford have started to develop the car in the open. We've managed to obtain some photos of the supercar testing.
The new Ford GT was initially unveiled as a concept in Detroit. The car spotted testing on the roads looks almost identical to that concept. The design is pretty radical, although the various elements of still resemble the historic Le Mans racer. The most striking feature (in our view) is the gaping air vents along the side which extend all the way out of the rear.
The new Ford GT will roll off the Ford production line next year, just in time to celebrate the 50th anniversary of the Ford GTs 1st, 2nd and 3rd at the 1966 24 Hours of Le Mans.
The new Ford GT gets a twin-turbocharged 3.5-litre V6 unit delivering more than 600 hp. The exact figure is not yet known but could be a lot closer to 700 hp. Underneath, the GT gets a carbon fibre monocoque with aluminium front and rear subframes. On the outside, the bodywork is expected to rely heavily on carbon fibre.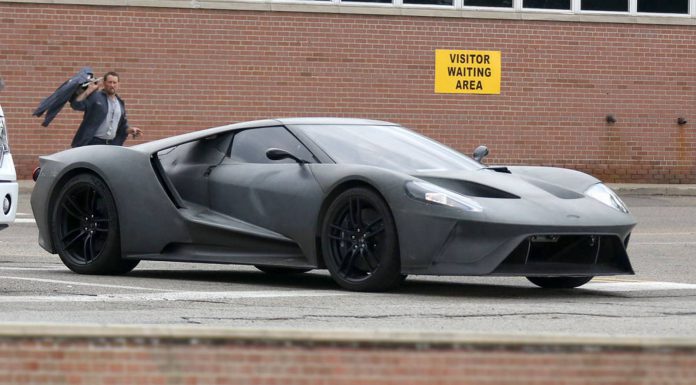 To access the interior, Ford have promised upward-swinging doors. The GT will also get a fixed seating position with adjustable pedals and steering column to accommodate for various driver heights and builds.
Stay tuned for more Ford GT news!