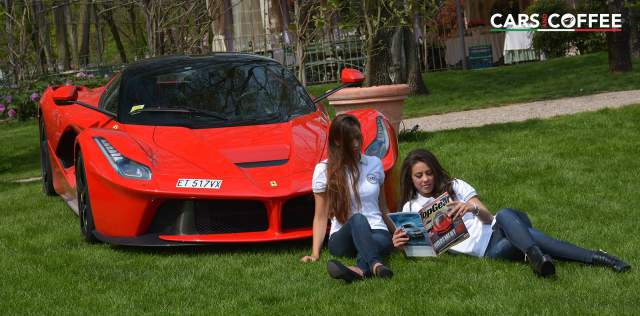 Cars and Coffee in 2015 Italy began the best way, with the sun shining as the passionate organising paid off with hundreds of the world's finest supercars and hypercars lured to a private estate at Brescia, near Lake Garda.
The 'expresso' event drew entries from across Europe but as it was being hosted in Italy the Italian cars were to the fore with Ferraris by the dozen naturally, with F40, F50, LaFerrari, Enzo- you name it! Others on home territory included a stunning show of Lamborghinis, a brace of Paganis, Lancias including a Stratos and 037 Stradale, and Alfa Romeos of all ages.
Bringing variety to the colours was a good show of Porsches including GT3s and a pair of Carrera GTs, a star array of Mercedes-Benz including prime 300 SL Gullwing and SLS, plus some BMWs at the event supported by partners Motul, Sparco, Caffè Vergnano, Banca Fideuram and Coyote.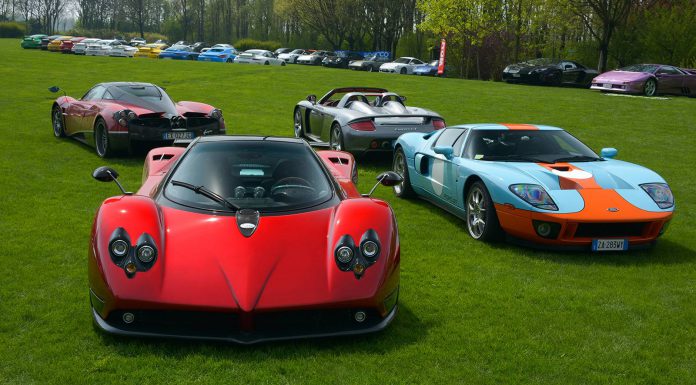 Models originating in the UK included a McLaren 650S, a pair of Morgan Aeros, several Lotus and the Jaguar F-type out in force, while an American muscle car contingent included several Corvettes and Dodge Viper, plus a Ford GT in Gulf colours.
After the morning in the secluded private gardens, the 220 participants roared respectfully up to the Mille Miglia Museum where at last the waiting petrolheads and local residents could feast their eyes on the glorious machinery!
There are still two more stages planned for the Cars and Coffee tour: one in Caserta (May 9) and the other in Turin (September 19), but first we'll have more from the glorious Brescia event, and very soon – keep checking!