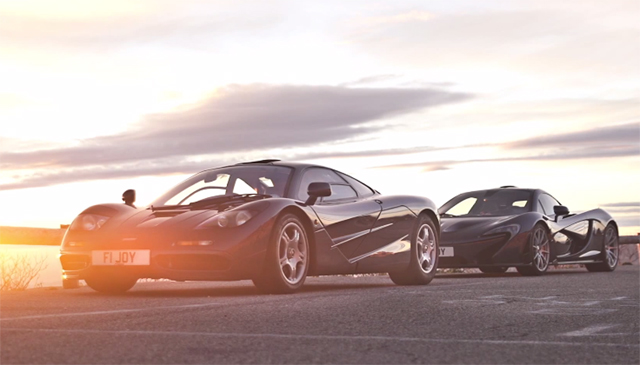 The McLaren F1 is understandably considered as one of the greatest cars ever made. Of course, this is of little surprise as it was once the world's fastest production car and examples continually sell for over $10 million. Just how does the iconic British supercar compare to its spiritual successor, the McLaren P1 however?
[youtube]https://www.youtube.com/watch?v=4bziUYnN8Mg[/youtube]
Well Evo Magazine recently headed to the south of France to work out just that after one very generous F1 and P1 owner lent the British publication the two cars. Making this F1 and P1 duo all the more special is that both are chassis #46 and are finished in exactly the same colour.
On paper, the McLaren F1 features a BMW-sourced 6.1-litre V12 engine delivering 618 hp and weighing just 266 kg. By comparison, the McLaren P1 utilises a 3.8-litre twin-turbocharged V8 joined with an electric motor making for a combined 903 hp.