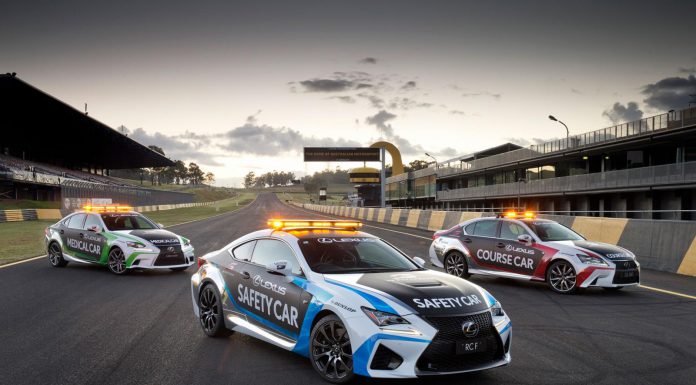 It has emerged that Lexus is considering entering motorsports either through Australia's V8 Supercars series or through GT3 racing. Either way, both the Lexus RC F and GS F sedan could race in the future.
During the season opening Clipsal 500 in Adelaide for the V8 Supercars Championship, Lexus Australia chief Sean Hanley revealed his backing for the firm's range-topping naturally-aspirated 5.0-litre V8 engine to hit the race track.
""The RC F is the logical car [to race] as we sit here right now, but it is not impossible to envisage the GS F sedan in the future. Imagine for a moment if you had two cars, an RC F and a GS F. You could do that. It's all new stuff. "Not that I am saying that's what you would do, because there's a cost involved and it could be prohibitive. But the worlds open up," he said.
Importantly, Hanley revealed that the Japanese marque has yet to have any talks with V8 Supercars teams this early on in the peace.
"The truth is we have had no formal discussion with any team. We have had some teams reach out and make themselves known to us, but we have had no formal discussions.
"And the reason for that is simply this; we are nowhere near ready to have that discussion. It would be a hypothetical discussion at best," he confirmed.
[Via Motoring]