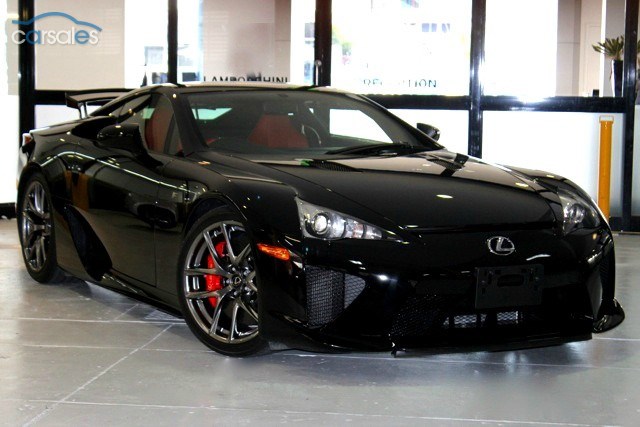 Based purely on its performance specifications, one could consider the Lexus LFA as enormously expensive. While there are certainly supercars that cost a lot more than the Lexus LFA, they are all a hell of a lot quicker than it because after all, the Lexus LFA is on a similar performance level to the Ferrari 458 Italia yet costs significantly more.
Just how much more? Well, in Australia you could pick up two Ferrari 458 Italias for the price of a used Lexus LFA. The following black Lexus LFA is the only LFA currently for sale in Australia and is one of just ten to ever make it to the land Down Under and is currently for sale at the Lamborghini dealership in Queensland.
The car has covered just 3,888 kilometres and is finished in a stunning shade of Onyx Black. Some special options include red brake calipers and a Bluetooth system.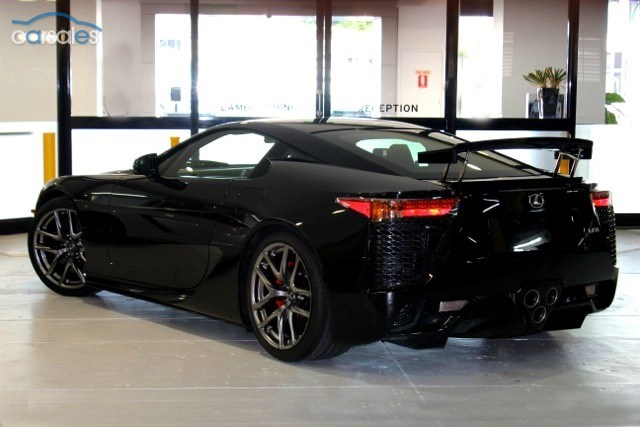 The engine powering the Lexus LFA is a race-derived 72-degree V10, displacing 4.8 liters and producing a peak power of 552hp at 8,800rpm. The maximum is a thrilling 9,000rpm. Peak torque is 354lb-ft at 6,800rpm with 90 per cent available between 3700 and 9000 revs. Pushing the throttle and revving from idle to peak is done in just 0.6 seconds.
[Via Car Sales]