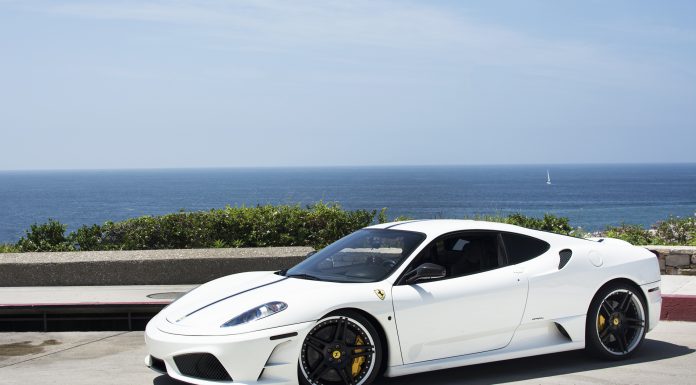 This brilliant white 2009 Ferrari F430 Scuderia may be a dime a dozen in California, but this one is very special. It just arrived at Eurocar in Costa Mesa, California to be put up for sale.
But what makes it so special? Its previous owner was Floyd Mayweather Jr. Yes, Mayweather, the American boxing legend, used to drive this Scuderia regularly.
This Scuderia has been finished with a carbon-fiber package, aftermarket Novitec front lip and custom-painted Novitec 3-piece wheels that match the body of the car.
Sporting a 503hp 4.3L V8 engine, this F430 can rockit up to a top speed of 315km/h. This is one of only 30 white Scuderia's in the world, which makes it even more desirable.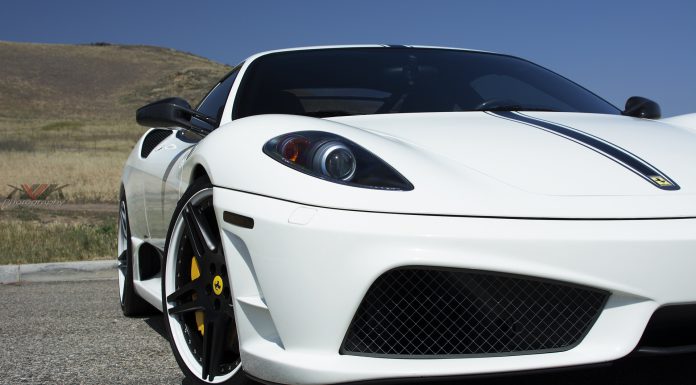 What could be cooler than owning a white Scuderia previously owned by a celebrity? Furthermore, this Ferrari was tastefully modified, not overdone. We definitely like this Scuderia, and hope it finds a great new owner!