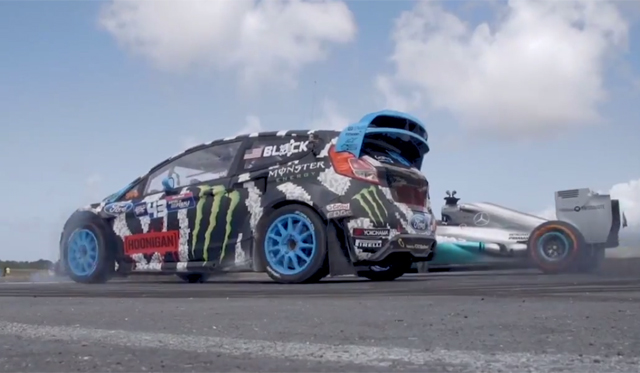 Lewis Hamilton and Ken Block are not only world class racing drivers known all around the world, but they are also two of the most marketable athletes in the world. This F1 season, Hamilton has won four of five races and Block continues to have great success in Global Rally Cross and the American Rally Championship. So when the Top Gear Festival in Barbados decided to bring these two superstars together, it was bound to be special and it really was!
[youtube]https://www.youtube.com/watch?v=vtc9iD7c3-Q#t=20[/youtube]
The two raced each other around the circuit with Hamilton in a Mercedes Formula One car and Block in his Global Rally Cross racer. As you can probably imagine, Block gets off the line a little bit quicker but from then on, the race is super close!