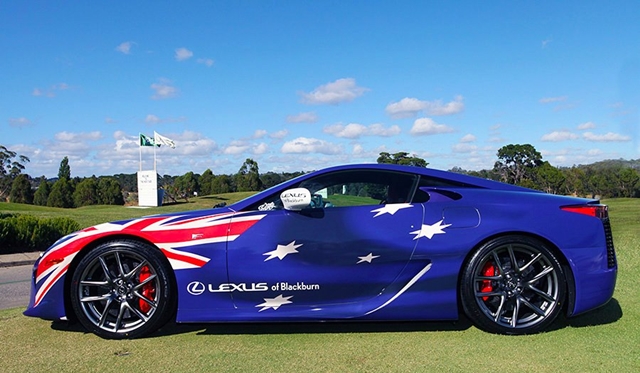 For some people, a limited edition supercar is simply not special enough. Evidence of that is provided by a certain Lexus dealer in Australia.
Lexus of Blackburn wrapped their Lexus LFA with an Australian flag and took it out for a photoshoot, placing it on the grass on a sunny day to show the contrast.
Just as a quick recap, the LFA is limited to 500 pieces and features a race-derived 72-degree V10, displacing 4.8 liters and producing a peak power of 552hp at 8,800rpm.