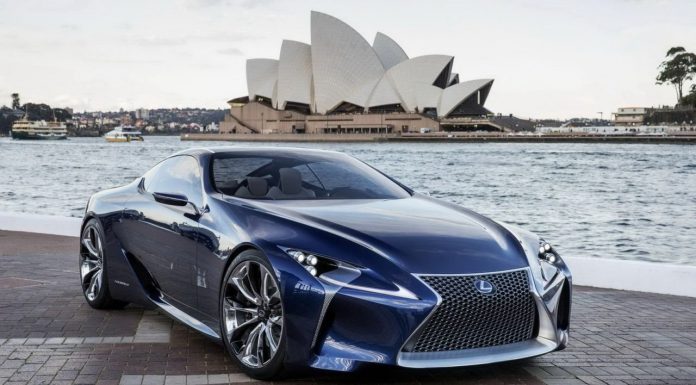 Lexus's brand new sports coupe, inspired by the bold LF-LC concept, is edging closer to production. Pinned to be dubbed the Lexus SC, the Japanese performance coupe will be available with a host of different engines in an effort to rival the likes of the BMW 6-Series.
Most excitingly, an F performance variant of the new Lexus SC will be available as the range-topper. Automobile Magazine reports that it will feature a potent twin-turbocharged V8 engine delivering around 600 hp. That new engine is most likely to be fitted to a quick-shifting dual-clutch transmission powering the rear wheels. An all-wheel drive system certainly isn't out of the question however.
Elsewhere in the Lexus SC range will be a model installed with the 5.0-litre V8 from the RC F but joined with an electric motor. Consequently, this version should deliver around 500 hp. Smaller V6s and even four-cylinder SC derivatives could also be offered.
When it launches, the new SC will act as the Japanese marque's most expensive model filling the void left by the Lexus LFA.