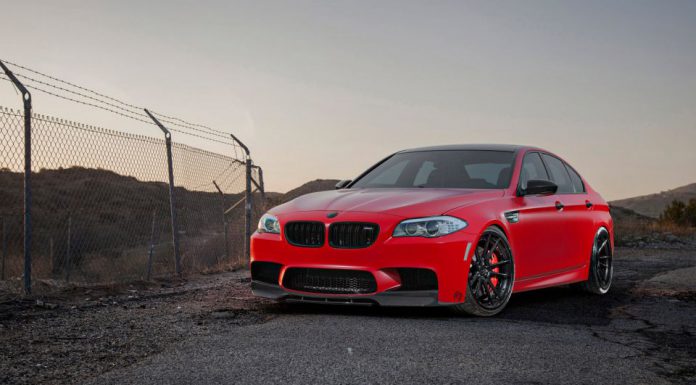 American performance exhaust manufacturer R1 Motorsports has sent us over photos of this stunning Satin Red BMW M5 F10 sporting a number of aftermarket modifications.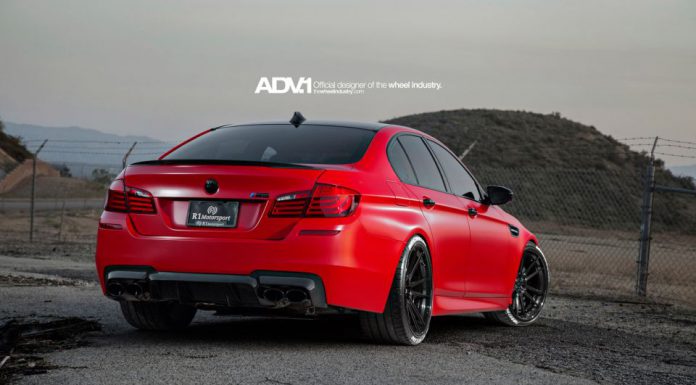 There are few details on this unqiue M5, however it appears to be riding on a set of ADV.1 5.2 wheels. The wheels are finished in gloss black, which matches nicely with the M5's various carbon gloss black accents, such as the grille, door handles, window surrounds, side vents and BMW logos.
In addition to the wheels, R1 Motorsports appears to have also graced the car with a carbon fiber front splitter, rear diffuser and spoiler of an unknown brand, along with an aftermarket exhaust system.
The while this F10-generation M5 is rear-wheel drive, the next-gen model may be set to receive optional all-wheel drive. This would be a first for the M5, and would widen the mid-size performance sedan's appeal. This is a necessary step forward for BMW, as Audi and Mercedes-Benz already offer AWD performance models, giving the M brand a competitive disadvantage.