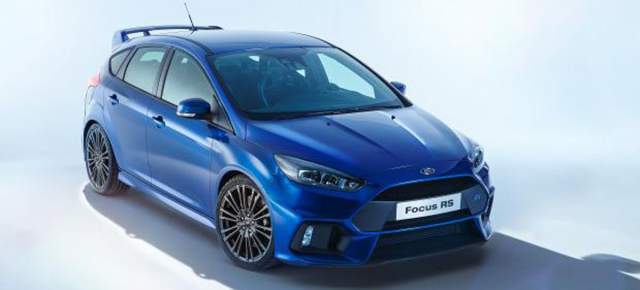 Images of the latest-generation 2016 Ford Focus RS have just leaked online before the covers are taken off the car in about 9 hours. As the images show, the new Ford Focus RS is significantly more aggressive than all other existing Focus variants, including the potent Focus ST, and certainly looks worthy of carrying the RS badge.
On a design front, it features tweaked headlights as well as an entirely new front fascia. That new fascia incorporates new air intakes and grilles as well as ultra-sharp lines unlike other Focus models. Additionally, the front includes a new bonnet with a subtle powerdome. Elsewhere, the 2016 Ford Focus RS is rolling on a set of tightly spoked sports wheels alongside bold and aggressive side skirts.
At the rear, the new Focus RS clearly features a large rooftop spoiler, a dual exhaust system and an eye-catching diffuser.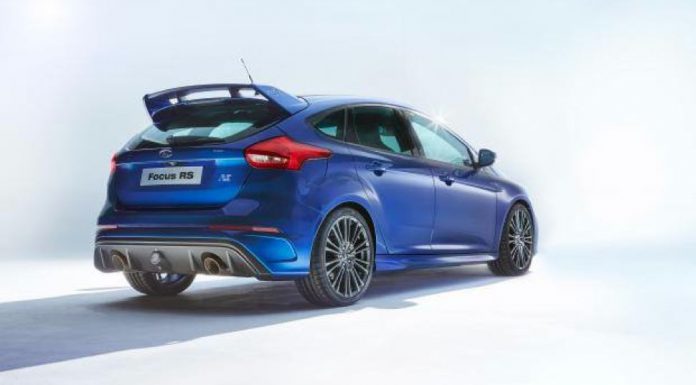 Technical specifications about the 2016 Ford Focus RS remain sketchy but indications suggest its 2.3-litre EcoBoost four-cylinder engine could produce between 325 and 350 hp with a manual transmission pinned to come standard. It remains to be seen if the new Focus RS will be all-wheel drive or front-wheel drive like the previous car but all will be revealed shortly.