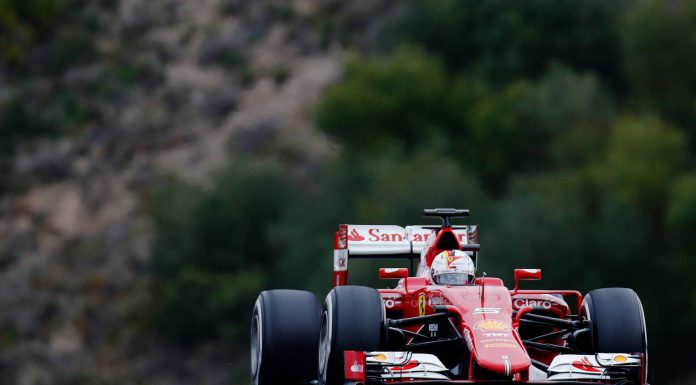 Ferrari came out on top again after the second day of the 2015 Formula 1 pre-season testing in Jerez, Spain. After setting the fastest time yesterday, Sebastian Vettel did it again today with a best time of 1m 20.984s after 88 laps. Vettel is the new man in the Scuderia team replacing Fernando Alonso who left for McLaren. He finished nearly a second faster than his closest rival amidst rainy conditions in the afternoon.
Sauber showed its prowess again by setting the second fastest time of the day with Felipe Nasr at the wheel. The team also set the second fastest time yesterday in the Ferrari powered Sauber C34 reflecting a consistent pattern in the Ferrari powered cars. Williams' Valtteri Bottas rounded out the top three after setting a best time of 1m 22.319s having completed a total of 61 laps.
Mercedes-AMG showed their reliability again today by completing the highest number of laps. Lewis Hamilton set the fourth fastest time of the day after 91 laps but his car suffered a water leak that maimed his performance. 17-year old Max Verstappen set the fifth fastest time of the day driving for Toro Rosso leading Pastor Maldonado of Lotus and Jenson Button in the McLaren MP4-30.
Verstappen said, "In the morning we had some difficulties in warming up the brakes, but we fixed that very quickly. After that, we managed to do some long runs that helped me to learn about the new car straight away. In the afternoon it rained a bit, but it was useful for me to experience the intermediate tyres. It feels good to finally start working for the upcoming season."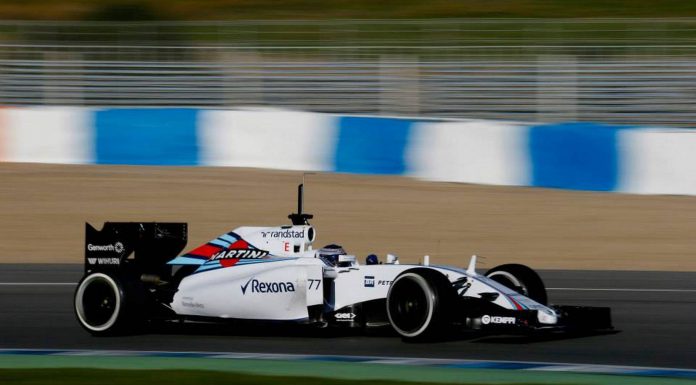 Force India was still missing in action today after they opted to skip the first test in order to finish working on their car. Elsewhere, McLaren had a tough day after spending a better part of the day fixing a consistent car failure. Button managed to complete six laps similar to the number Alonso ran yesterday. Red Bull's Daniil Kvyat managed to do 18 laps with his car running in the absence of the front wing that was damaged yesterday.
Unofficial Monday testing times from Jerez
1. Sebastian Vettel, Ferrari, 1m 20.984s, 88 laps
2. Felipe Nasr, Sauber, 1m 21.867s, 89 laps
3. Valtteri Bottas, Williams, 1m 22.319s, 61 laps
4. Lewis Hamilton, Mercedes, 1m 22.490s, 91 laps
5. Max Verstappen, Toro Rosso, 1m 24.167s, 73 laps
6. Pastor Maldonado, Lotus, 1m 25.802s, 41 laps
7. Jenson Button, McLaren, 1m 54.655s, 6 laps
8. Daniil Kvyat, Red Bull, No time, 18 laps