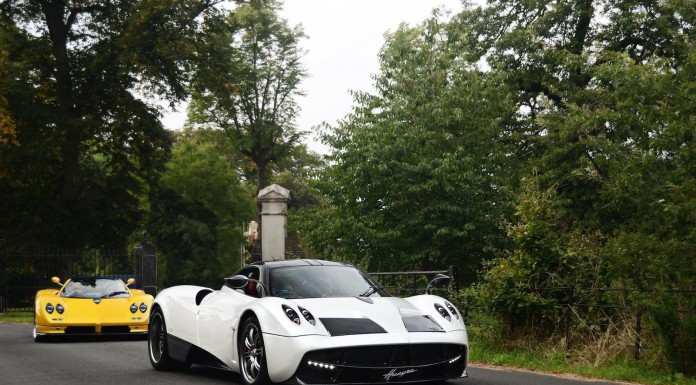 When the Pagani Huayra was unveiled many petrol heads were concerned that it lacked the drama, emotion and aggression of Pagani's first series of cars, the mighty Zonda.
Zero to 100 km/h in 3.3 seconds. 730 hp from a 6.0-liter bi-turbo V12 built by hand by AMG. A top speed in excess of 380 km/h and looks to die for. The Pagani Huayra is a car that people chase just to get a glimpse of. The monumental power is fed through the rear wheels of a car that consequently weighs just 1350 kg resulting in a power to weight ratio that is very close to that of the Bugatti Veyron Super Sport. Fears of it being a tame car were quickly abolished.
Having tested the Huayra we can confirm that it is sensational to drive! This stunning photo featuring both the Huayra (being piloted by Horacio Pagani himself) and a stunning yellow Zonda S was captured by Adam Canfield and is todays Photo Of The Day!