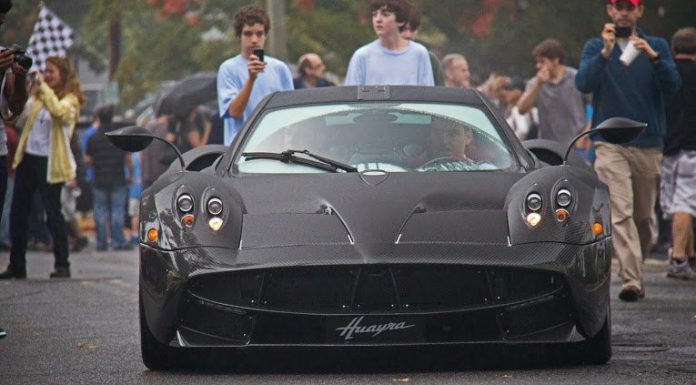 The Pagani Huayra isn't exactly a stranger when it comes to the United States. For the past few years, Pagani has showcased a press car at the annual Pebble Beach gatherings in August, with the cars then being shipped around the country to be displayed in other places. But until October 6, it never showed its face in the Northeast.
In a simple Facebook post, the Connecticut-based exotic car dealership Miller Motorcars hyped the region like never before. The dealer, now authorized to sell the boutique supercar, got hold of the bare carbon model that had been touring North America. The dealership planned to display the car at a local Caffeine &a Carburetors event in New Canaan, Conn.
The Huayra was what drew the crowd, but an exceptional gathering of other rare supercars brightened the otherwise rain-dampened day. Parked among the Huayra was a McLaren F1, Ferrari Enzo and a just-delivered Mercedes-Benz SLS AMG Black Series.
Maryland-based photographer Eli Orzechowski, fittingly dubbed The Pagani Kid in the online car community, made the trip up to Connecticut to capture the Huayra's first local appearance, and gave a look at the other surprises from that day.