Earlier this month photos appeared of a red Pagani Huayra test driving on the highway near the Dutch city of Zwolle. Now it seems a hundred percent solid that the hand-built Italian supercar is in the Netherlands to stay. It's a real prime, the first Pagani Huayra to be officially registered in the Netherlands.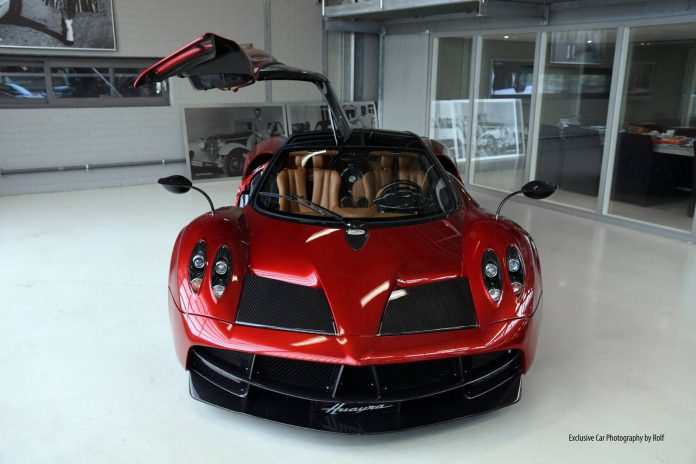 The 2012 Pagani Huayra features a 6 litre twin-turbo V12 that is capable of rushing to a 100 km/h in just 3 seconds. The 700hp machine has 1000 N.m. of torque and tops out at a mind blowing 370 km/h.
The Huayra is however not the first Pagani in the Netherlands. There have been rumours of a Dutch-owned Pagani Zonda frequently appearing in the Netherlands, albeit it with Belgian license plates. Knowing the heavy tax regulations and so-called 'BPM' that Dutch citizens have to pay on top of the price of a new car, the Pagani Huayra may be among the most expensive cars currently on the Dutch market.
The Only Pagani Huayra in Holland
Judging from Pagani's latest price and option lists for the 2012 Pagani Huayra, it's evident that the price of this particular car is easily North of a million euro's. Without any options that is. A complete carbon fibre bodykit may cost as high as €112.500, to put things into perspective. The Pagani Huayra is currently shining in the showroom of Dutch exotic car dealership 'Thijs Timmermans' in Waardenburg.