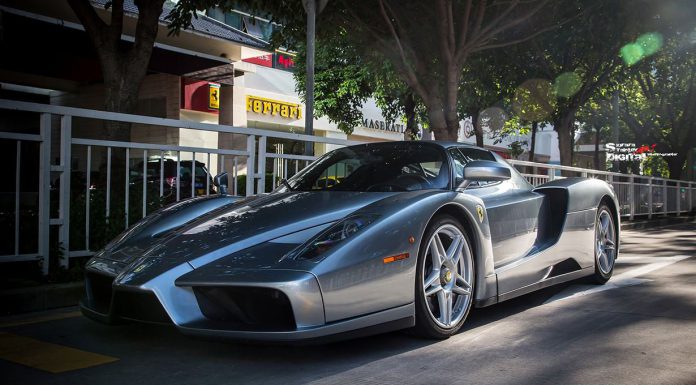 Fact: Silver Ferrari Enzos are RARE! Argento Nurburgring is the colour of just 12 cars. Back in 2011 one Enzo in the same beautiful colour was for sale for a staggering $1.5Million.
The 12 cylinder mid-engine car is named after the company's founder, Enzo Ferrari. In 2002 401 were built using Formula One technology, such as a carbon-fiber body, F1-style electrohydraulic shift transmission, and carbon fiber-reinforced Silicon Carbide (C/SiC) ceramic composite disc brakes.
The Enzo can accelerate to 60mph in a very brisk 3.1 seconds. The quarter mile time is 11.0 at 156mph and the top speed has been recorded to be around 220mph.
This sublime Enzo was seen in Hong Kong and fantastically photographed by Kirara Stanley Photography .
Here's a video of an Argento Nurburgring Enzo with straight-pipes roaring through some American Hills even doing burnouts and drifts. Turn up the volume and enjoy!