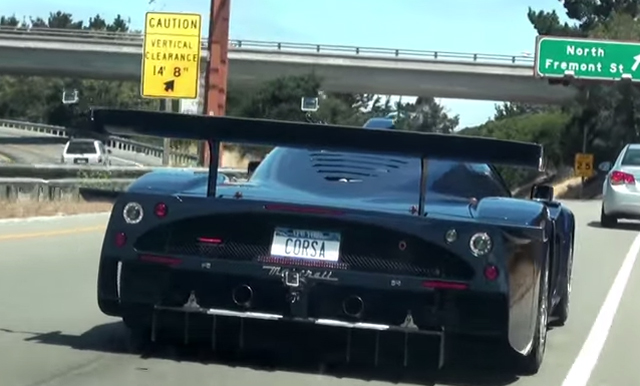 Despite just 12 examples of the Maserati MC12 Corsa being created, one of them is actually street legal and has been seen on the streets of California on numerous occasions. The latest spot of the extreme Italian mid-engined supercar on the streets of California comes courtesy of Brian Zuk and having a car like this on public roads really has to be seen to be believed!
[youtube]https://www.youtube.com/watch?v=2fqqkhyV2zc#t=263[/youtube]
Just 12 examples of the Maserati MC12 Corsa were ever manufactured. Created in a similar vein to the Ferrari FXX, the car was designed solely for private track-day use. However as mentioned, the following U.S. example is legal for road use and consequently one of the most hardcore street cars you're likely to find anywhere in the U.S.
This particular example is chassis #02 with its screaming V12 engine delivering about 750 hp! Beyond the engine modifications, this MC12 can be differentiated from the typical road-legal MC12 thanks to its soaring rear wing, racing wheels and tyres, shark gills on the front wheel arches and of course the new rear diffuser.