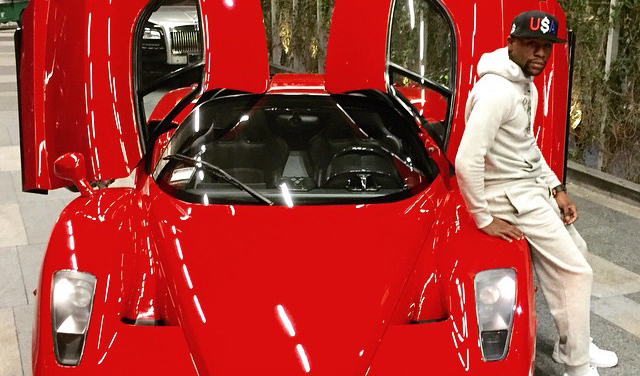 Away from the boxing ring, Floyd Mayweather has made quite a name for himself with his incredible exotic car collection. The vast majority of the vehicles in Mayweather's various garages are finished in pure shades of white but the boxer has just added a very special and brightly coloured car to his collection; a red Ferrari Enzo.
This particular Ferrari Enzo was purchased by Mayweather from Fusion Luxury Motors and is certainly one of the most expensive Enzo's to ever hit the market. As a matter of fact, it was listed with an asking price of $3.288 million and this particular Enzo is believed to be just one of a handful of single ownership Enzo's to ever be listed for sale.
Additionally, in the decade since it rolled off the production line, it has covered just 354 miles. This means that with some fluid changes and a thorough inspection, the 6.0-liter V12 engine should be as good as new.
And what an engine it is. Mounted in the middle of this Italian supercar, it features 4 valves per cylinder, dual overhead cams and variable valve timing as well as fuel injection. As a result, it delivers a mighty 651 hp at 7800 rpm and 485 lb-ft of torque at 5500 rpm. With the car revving all the way to 8000 rpm, it can reach 100 km/h in around 3.2 seconds and a top speed of 355 km/h!