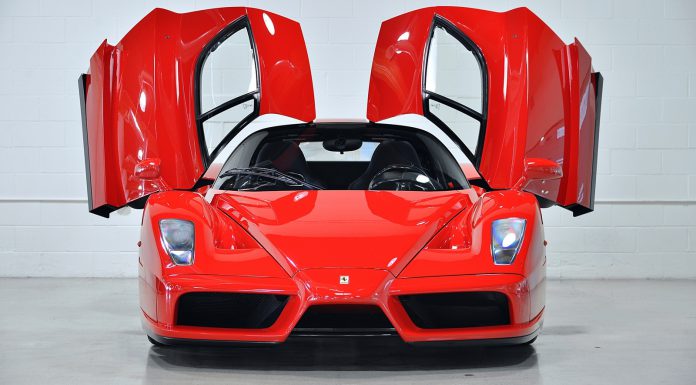 Ever since the Ferrari LaFerrari was unveiled at the Geneva Motor Show 2013 almost two years ago, more and more Ferrari Enzos seem to be hitting the used car market and the following 2003 example is the latest.
This Rosso Corsa Ferrari Enzo currently resides in Los Angeles and despite being more than a decade old, has just 570 km on the clock meaning it really has been a garage queen. With so little distance travelled in this Enzo it is hardly surprising then just how pristine it currently is.
Not only is the traditional Ferrari red paint in near new condition, the cabin looks essentially brand new. Pricing for the car remains private but if the right buyer is found, this Ferrari Enzo could become one of the most expensive every sold.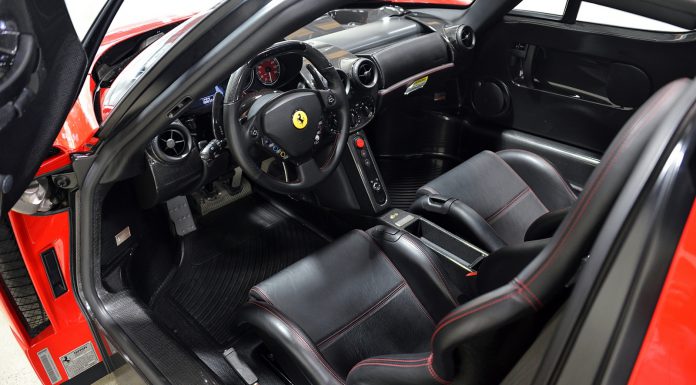 As a reminder, the engine powering the Enzo is a naturally-aspirated 6.0-litre V12 that delivers 660 hp.