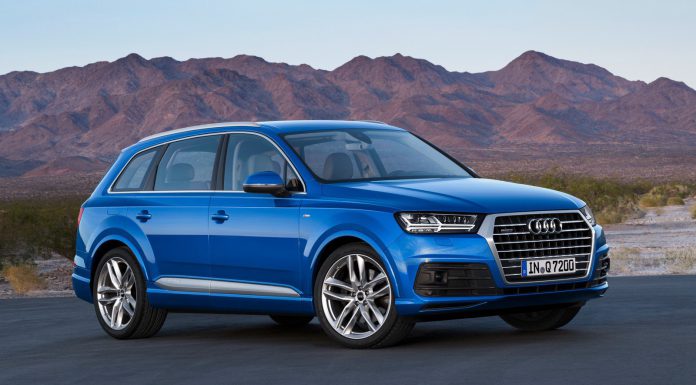 Work is progressing on the new range-topping Audi Q8 SUV with the offroader set to tackle the Mercedes-Benz GL head-on.
While speaking with Bloomberg in New York, Audi chief executive officer Rupert Stadler revealed that the Audi Q8 will reach the streets by 2020. It is hoped that the new model will boost sales for the German marque significantly in the United States as well as China as part of its aim to become the highest-selling luxury automaker.
2015 Audi Q7

Stadler also confirmed that the Volkswagen Group as a whole is "working heavily on this project" and that the new car "[will] strengthen the brand."
In essence, the Audi Q8 will be very similar to the Audi A8 under the skin except for the larger body and all that goes along with that (larger wheels, new suspension etc). For top-of-the-range Audi Q8 models, adjustable air suspension is likely to be used.
Late last year, Audi technical chief Ulrich Hackenberg revealed that the Audi Q8 will be more sporty than the Q7. In fact, Hackenberg said, "It will be positioned as something more emotional and more sporty than the Q7. The Q7 will be a car for seven people, the Q8 will be more coupe like."
[Via Bloomberg]