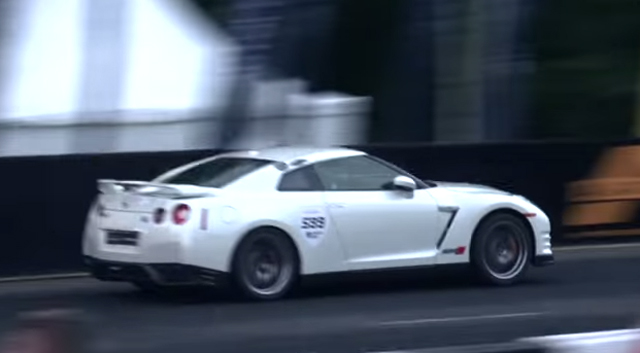 The Unlim 500+ drag races in Russia always prove to be amongst the most exceptional in the world due to the huge selection of extremely powerful road cars which frequently hit the tarmac. To bring in 2015, the organisers of Unlim 500+ have posted a couple of clips showing the highest trap speeds recorded across the ½ mile mark throughout 2014.
[youtube]https://www.youtube.com/watch?v=gFZ0klZBgfo#t=224[/youtube]
While the cars included in the top 10 are very diverse, they all shade one thing in common; extreme amounts of power. With that in mind, there is a selection of Nissan GT-Rs featured alongside more subdued performance cars like an extensively modified Audi RS6.
[youtube]https://www.youtube.com/watch?v=B46C3oNGMqA[/youtube]
The quickest car of them all is an absolutely crazy Saleen S7 Competition courtesy of Total Race and tuned to deliver an atmospheric 2000 hp. In the ½ mile sprint, it managed to cross the line at an amazing 346.15 km/h despite braking hard over 100 metres before the finish line!