The brand Maserati stands for style and exclusivity but also sportiness. To emphasize it's sporty character and give Maserati drivers and fans an opportunity to learn how to master a Maserati in the most challenging circumstances Maserati offers a range of driving courses.
We went to Maserati's home race track; the technical Varano de' Melegari circuit just outside Parma to master nearly every Maserati on the market today. The courses are available in various levels; from beginner to pro and in addition there are more lifestyle oriented courses as well as an off-road course for the new Maserati Levante. We joined the two day Master Premium course with an international group of motoring enthusiasts.
We were greeted by a group of racing drivers that would be our guides for the two day course. Along with them a range of all new Maserati models were waiting for us including the GranTurismo Sport, GranTurismo MC Stradale, GranCabrio Sport, GranCabrio MC, Quattroporte and Ghibli, all equipped with an on-board audio/video recording system.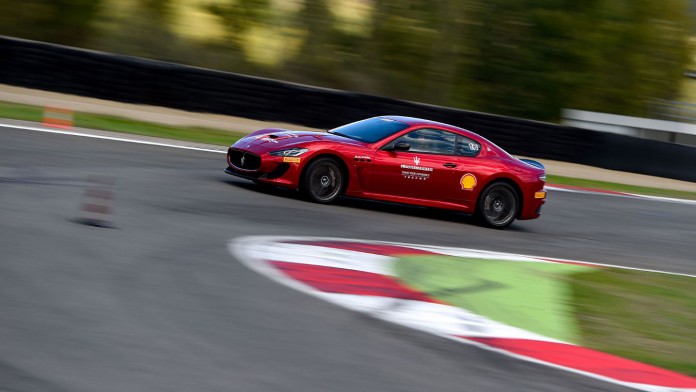 Following a initial briefing about the track and our program we headed out one by one with dedicated instructors to get a feel for the track. During the two day course there were telemetry sessions, pace lap sessions as well as various mini challenges in the paddock. Check out the video above for our Master Maserati driving experience!
The MC Stradale is the fastest and most ferocious car available to drive at the Varano circuit but the nimble Ghibli with it's punchy turbocharged engine left a lasting impression too.
The great thing is the Maserati driving courses are open to everyone and not limited to Maserati owners. Head over to the official Maserati website for more information.