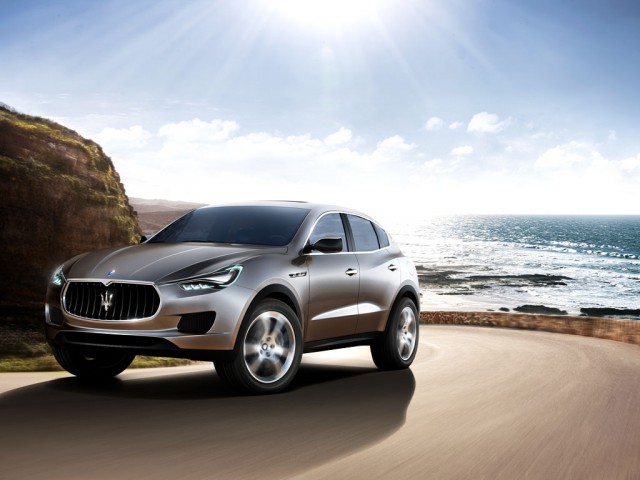 Since the Maserati Levante SUV was confirmed for production, it was believed that the high-end Italian off-roader would be based off the Jeep Grand Cherokee. This seemed very likely because of the relationship between Fiat and Chrysler. However, now it can be confirmed that the Levante SUV won't actually be based on the Jeep's platform.
Motor Trend believes that instead, the Maserati SUV will be based on the most recent iteration of the Quattroporte. Unfortunately, the Italian automaker has yet to confirm this speculation but it definitely seems likely considering that the Levante will be built in Italy and not alongside the Jeep Grand Cherokee and Dodge Durango as previously confirmed by Maserati itself.
Last year, speculation emerged suggesting that the Levante will receive the new 525 hp V8 twin-turbo engine from the Quattroporte when it reportedly goes on sale in 2015. This could then be accompanied by other less powerful unit options among them being the 3.0 liter twin-turbo V6 from the Ghibli, a diesel V6 and probably the new V8 diesel from Fiat.
The Maserati Levante is expected to compete with the likes of the Porsche Cayenne, Range Rover Sport and BMW X5. It should also help Maserati achieve its goal of reaching 50,000 annual sales alongside the new Ghibli and facelifted Quattroporte.
[Via Motor Trend]