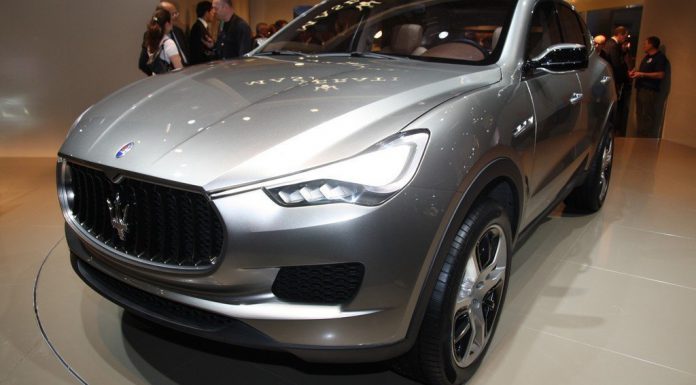 The Maserati Levante-production version of the Maserati Kubang SUV concept will receive an uprated 525hp V8 twin-turbo engine from the Quattroporte when it goes on sale in 2015. This will be accompanied by other lesser power unit options among them being the 3.0 liter twin-turbo V6 in the new Ghibli, a diesel variant of the same and probably the new V8 diesel from Fiat.
This report comes from CarsUK who also say that the Levante may make debut at the Geneva Motor Show 2014. The Levante will be made in Italy as opposed to earlier speculation stating the US due to the latest move by Alfa Romeo of regaining a market share in the US. Despite sourcing its platform from the new Jeep Grand Cherokee, the Levante will be built in Italy also because the demand for the Grand Cherokee in the US is high.
Maserati has an aim of producing 50,000 cars a year and to do this, they have introduced a couple of new cars over the past few months. They started with the new Maserati Quattroporte, then came the new 4-seat Maserati GranTurismo MC Stradale and lastly the new Ghibli. The Ghibli has been introduced to bridge the gap left by other Maserati sports cars which just like most supercars, come with a higher price.
The Maserati Levante is expected to compete with the likes of the Porsche Cayenne, Range Rover Sport, BMW X5 among other notable SUVs in its class, probably even its godfather, the Jeep Grand Cherokee.