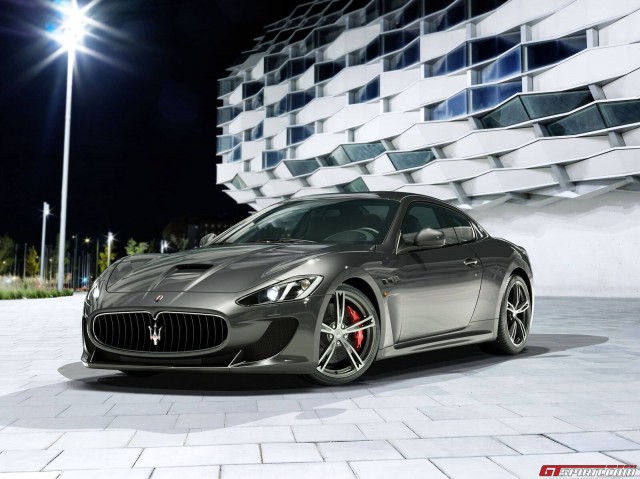 The Maserati GranTurismo MC Stradale has received a set of updates for the new model year which will be showcased at the upcoming Geneva Motor Show 2013. The Maserati GranTurismo MC Stradale was first introduced at the Paris Auto Show 2010. It was the fastest, lightest and most powerful car in the Maserati range, more aerodynamically advanced and powerful than the standard car.
While the Maserati GranTurismo MC Stradale was a strict two-seater sports car, Maserati have now bowed to pressure and released a 2+2 seating configuration. It features the similar 4.7 liter V8 engine producing 460hp. This is mated to the MC Race Shift 6-speed electro actuated gearbox. Top speed is a lofty 303km/h.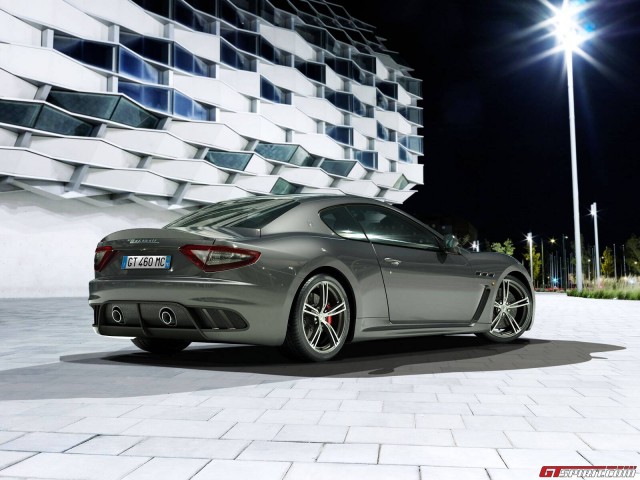 The MC Stradale models borrow inspirations from the Trofeo GranTurismo MC and the race-winning GT4 Motorsports models. The exterior of the four-seat Maserati GranTurismo MC Stradale is graced with a new carbon fibre bonnet which frames a central air intake and two rear extractors, not to mention the 20 inch alloy wheels and carbon ceramic brakes from Brembo. The new Maserati GranTurismo MC Stradale will be built at the historic factory in viale Ciro Menotti in Modena.
Unfortunately, we haven't been offered photos of the cars new interior. You'll have to wait until the Geneva Motor Show next week to see that!