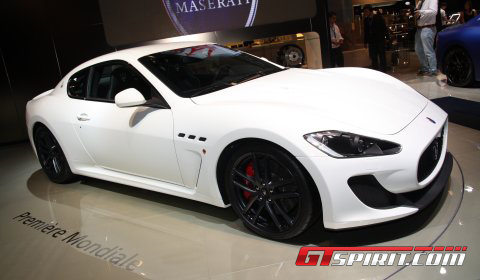 Following the official release of the vehicle in last week, Maserati is official debuting their brand new Maserati GranTurismo MC Stradale in Paris. The MC Stradale is the fastest, lightest and most powerful car in the Maserati range, more aerodynamically advanced and powerful than the standard car.
Inspired by the Trofeo GranTurismo MC and the race-winning GT4 Motorsports models the new two-seater produces 450hp and goes on sale in the first quarter of 2011.
Enjoy our close-up gallery of the brand new Maser!