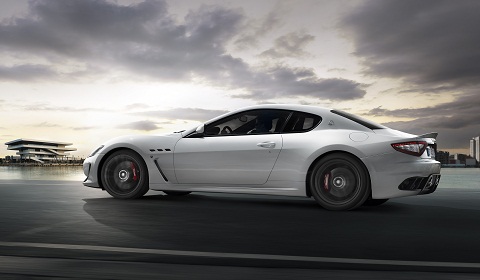 Maserati will unveil their brand new GranTurismo MC Stradale at this years Paris Motor Show. It will be the fastest, lightest and most powerful car in the Maserati range, more aerodynamically advanced and powerful than the standard car.
Inspired for the new model comes from the Trofeo GranTurismo MC and the race-winning GT4 Motorsports models. The MC Stradale is a strict two-seater incorporating much improved handling derived from Maserati's racing programs.
The GranTurismo MC Stradale produces more aerodynamic downforce and slightly more power. It's rated at 450hp, neither fuel efficiency or handling are negatively affected by the increases. It goes on sale in the first quarter of 2011.
This is all we know about the car at the moment. We'll have more to tell you when we get to Paris though!