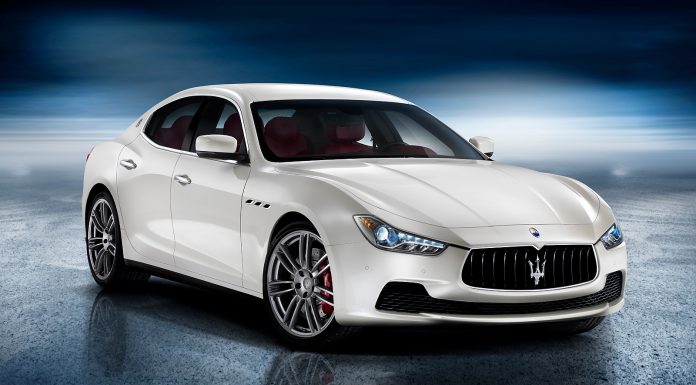 Just hours after being leaked online, Maserati has finally released the first images and details of the much-anticipated 2014 Maserati Ghibli.
The release of the 2014 Maserati Ghibli marks the company's first entrance into the 'affordable' luxury sedan market with it set to rival cars such as the Mercedes-Benz E-Class and BMW 5-Series when officially revealed to the public at the upcoming Shanghai Motor Show 2013.
As expected, the 2014 Maserati Ghibli carries a similar shape to the larger and more expensive Maserati Quattroporte while also having its own aggressive edge. Although some fine details about the car still remain unknown, the Ghibli should measure just under five-metres.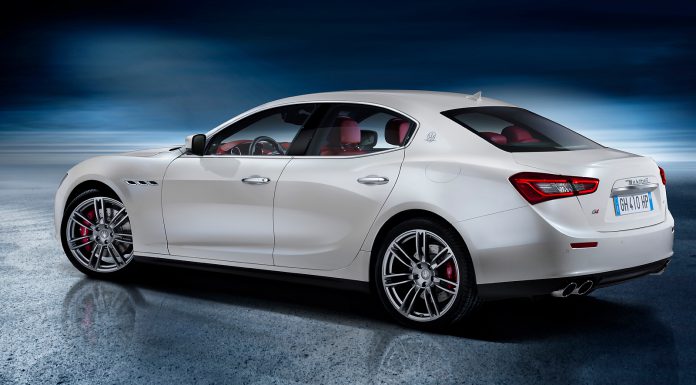 When it first hits the market, the Ghibli will be available with two 3.0-liter V6 engines. The first will actually be Maserati's first ever diesel powered production unit, while the latter will be a more conventional petrol powered unit.
No official horsepower or torque outputs for those engines have been released just yet, but it's expected the petrol V6 will deliver upwards of 410hp while the diesel should produce around 330hp. A V8 engine is then expected to complete the Maserati Ghibli line-up but no official word for such an engine has been given.
Either way, all engines will be mated to ZF eight-speed automatic transmissions with paddle shifters. Although the car won't be available with a traditional manual, Maserati will thankfully offer the Maserati Ghibli in both all-wheel drive and rear-wheel drive configurations.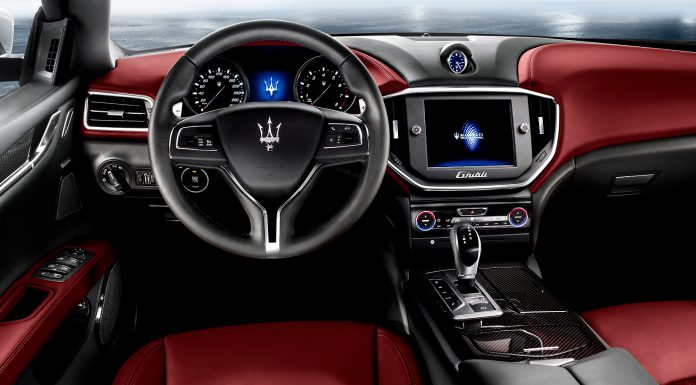 Further details will be released at the cars official launch in Shanghai, but Maserati is confident the Ghibli can play a major role in it selling 50,000 units annually by 2015.