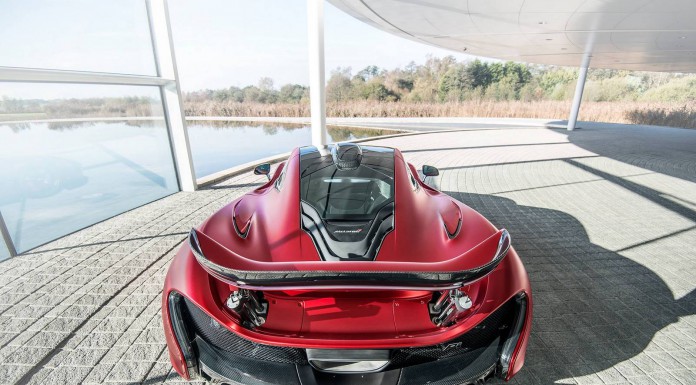 Late last year, the first images of the special Satin Volcano Red McLaren P1 courtesy of McLaren Special Operations emerged online. Now we're excited to bring you the complete gallery courtesy of expert photographer GF Williams!
When creating this McLaren P1, MSO painted the P1 in a special 'Satin Volcano Red' shade, which has also been added to various interior trim pieces. The highlight of the custom build is a 24 karat gold-plated exhaust shield, which can be seen when you peer through the mesh-style rear fascia.
The idea of lining the exhaust with gold may have been inspired by the McLaren F1, which also used 24 karat thermal gold foil in the exhaust compartment. Gold is an excellent reflector of heat and prevented the hot exhaust manifold from searing the carbon fiber engine bay lining and body panels. About 16 grams of gold was used in each F1, however it's not clear how much was used in this MSO special.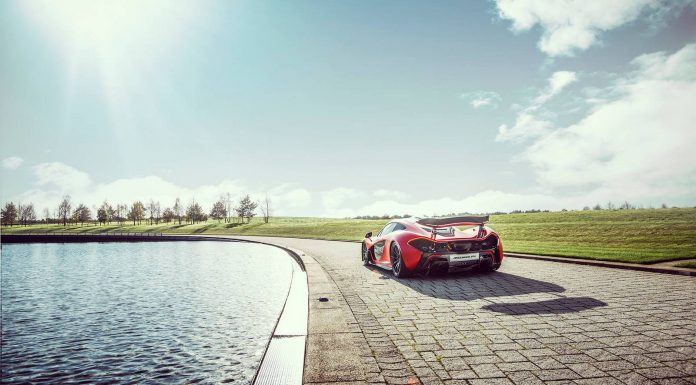 If you need reminding, the McLaren P1 is one of three new hybrid hypercars on the market, the others being the Porsche 918 Spyder and LaFerrari. The P1 utilises an upgraded variant of the 3.8-liter twin-turbocharged V8 engine from the 12C designed to now deliver 727 hp at 7,300 rpm and 531 lb-ft of torque at 4,000 rpm. This internal combustion engine is then mated to an electric motor delivering a further 176 hp and 192 lb-ft of torque leading to a total of 903 hp and 664 lb-ft.