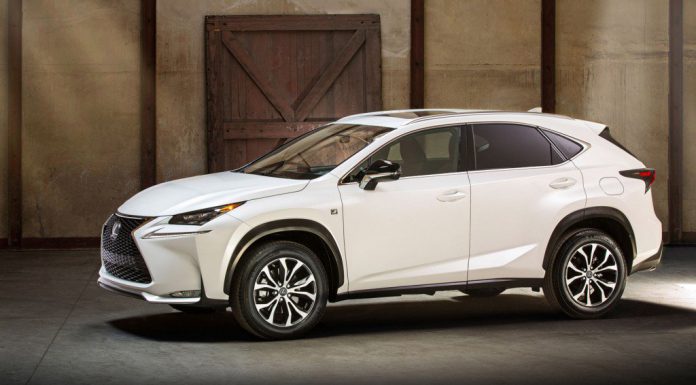 Lexus has just added its new 2.0-litre turbocharged four-cylinder engine to the Lexus NX range available in the United Kingdom.
Deliveries of the 2015 Lexus NX 200t will kick start in the middle of March and the model will be priced from 38,095 pounds in the U.K. It joins the existing Lexus NX 300h hybrid in the range which acts as the entry-level model and starts at 29,495 pounds. Since that variant was launched in October 2014, over 1000 have been sold in the UK.
The aforementioned 2.0-litre turbocharged four of the Lexus NX 200t delivers a total of 235 hp between 4800 and 5600 rpm as well as 258 lb-ft of torque at 1650 rpm. Interestingly, it is the first ever turbocharged engine created by Lexus and is mated to a six-speed automatic transmission.
UK bound Lexus NX 200t models will be available solely with the F Sport package and the all-wheel drive system.
On a design front, the Lexus NX features a host of sharp lines unlike its competitors and in particular, the curvy Mercedes-Benz GLA. Up front you'll find Lexus' trademark spindle grille along with twin headlight and daytime running light design as the latest generation Lexus IS and Lexus RC Coupe.