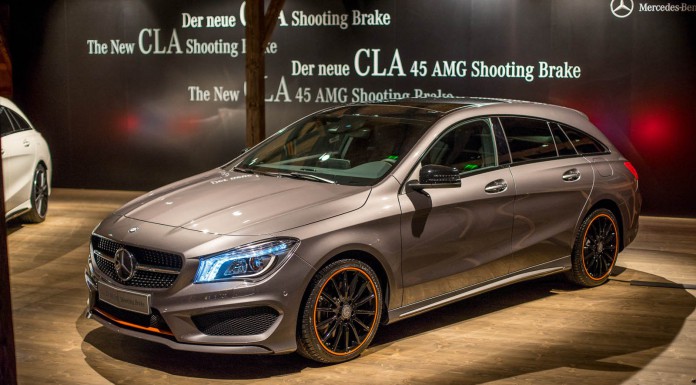 The brand new 2015 Mercedes-Benz CLA Shooting Brake and CLA45 AMG Shooting Brake were recently unveiled privately at the 4Matic experience event in Hochgurgal, Austria and we were fortunate enough to be invited along for an early viewing of the car.
First off, the Mercedes-Benz CLA Shooting Brake range will celebrate its world debut at the Brussels Motor Show 2015 in January rather than the Detroit Motor Show 2015 as previously reported. Additionally, we have now learnt that the CLA Shooting Brake will not be available in either the United States or China.
Not only does the Mercedes-Benz CLA Shooting Brake provide more luggage space in the boot, especially with the rear seats folded down, the redesigned roofline also provides rear seat passengers with an impressive 4.2 cm of additional headroom.
At launch, there are four different trim levels for the 2015 Mercedes-Benz CLA Shooting Brake. These are the Sport, AMG Sport, Engineered by AMG and AMG. Additionally, a special edition model dubbed the Orange Art has been launched.
Bringing up the rear of the CLA Shooting Brake range is the ultra-efficient CLA200 CDI Shooting Brake which returns an impressive 72.4 mpg and CO2 emissions of just 101 g/km. Additionally, the CLA200 CDI 4Matic and CLA220 CDI 4Matic are available alongside the CLA250 Shooting Brake complete with the 4Matic transmission set to arrive solely as Engineered by AMG specification.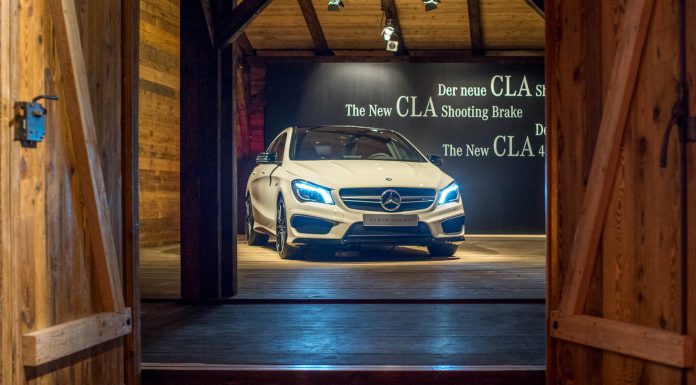 The range-topping 2015 Mercedes-Benz CLA45 AMG Shooting Brake has the same engine as the CLA45 AMG sedan and a very similar setup. As a result, it too delivers 355 hp and 332 lb-ft of torque. One point of difference with the Shooting Brake however is that its suspension has been tweaked in accordance with the new dimensions and weight distribution.