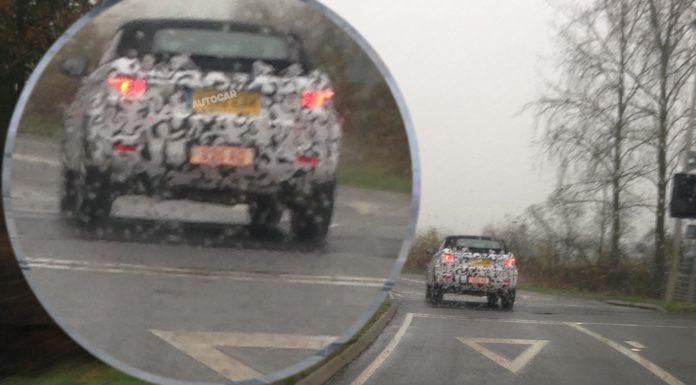 Back in July last year, it emerged that the Range Rover Evoque could receive a convertible variant in the future following the unveiling of a concept back in 2012. Now it seems as though those rumours were correct with blurry spy shots recently emerging of a heavily camouflaged Range Rover Evoque Convertible spied testing in the UK.
Autocar reports that development of the Evoque Convertible could have progressed to a point where it could reach showroom floors in as little as 12 months.
According to a company insider, the Range Rover Evoque Convertible will be based on the three-door variant of the Evoque Coupe and will feature a fabric roof instead of a retractable hard-top. Unsurprisingly, the Range Rover Evoque Convertible will be offered with the same petrol and diesel engines as the regular Evoque as well as two wheel drive and four wheel drive.
[Via Autocar]