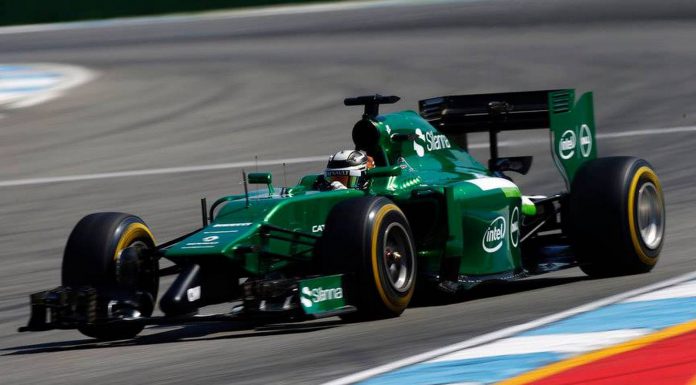 Just a couple of days ago, it emerged that the manufacturer behind the Caterham F1 Team's Formula One racing cars had gone into administration. Now it has been revealed that employees for the Caterham F1 Team found the factory closed yesterday morning due to the ongoing problems.
While speaking with Reuters about the issue, joint administrator of Caterham Sports Limited which creates the cars for the F1 team Finbarr O'Connell, revealed that 1 Malaysia Racing Team which owns the Caterham F1 Team, owes him money.
"They (the staff) can't get into the factory today. They (1MRT) are using my facilities and haven't paid me," he said.
O'Connell did reveal that the factory may be reopened soon if a deal is reached following meetings with 1 Malaysia Racing Team on Wednesday.
[Via Reuters]