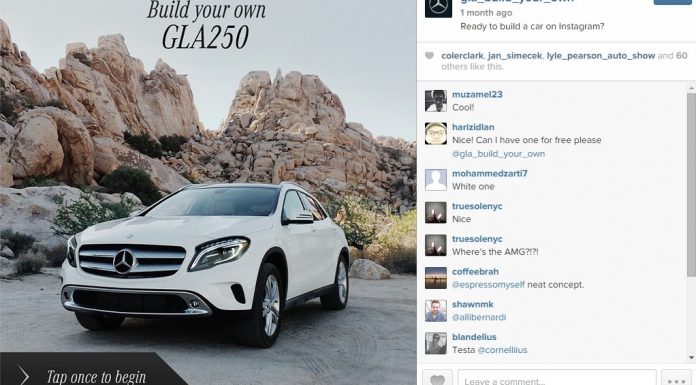 Mercedes-Benz has just released a very interesting online configuration tool for the Mercedes-Benz GLA. Unlike most configurators which firm's release on their websites, the GLA one is actually usable on Instagram.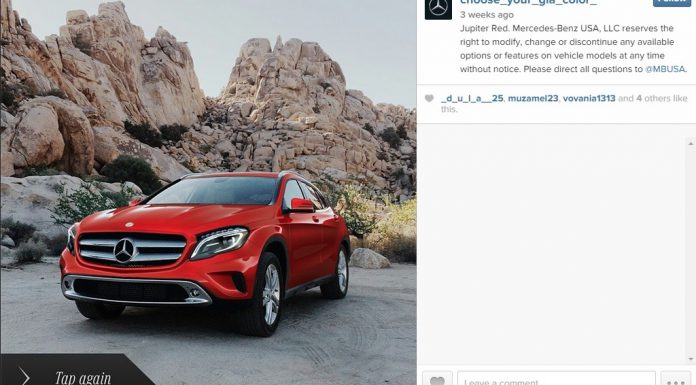 To access the configurator, head over to the gla_build_your_own Instagram page. Once there, click on the car, tap the image and then the tag to head to the next stage on a separate Instagram page. The selection of pages allow you to choose the colour, wheels, roof and the front grille before revealing the car in its entirety.
It is a very neat concept and worth a try!