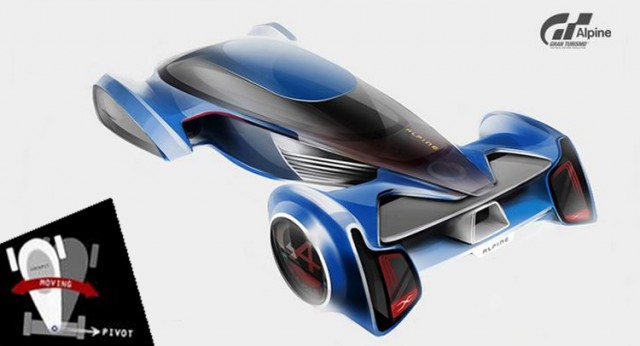 Renault owned Alpine has just released a teaser sketch of its brand new Vision Gran Turismo 6 concept set to become exclusively available in the popular video game.
Details about the car remain limited and it also remains to be seen if Alpine will join a select group of manufacturer's including Mercedes-Benz and Nissan to actually create a life-sized version of its Vision GT6 Concept and display it publically.
From a design standpoint, the car is just as futuristic as you'd expect with four enclosed wheels and a stretched glasshouse roof.