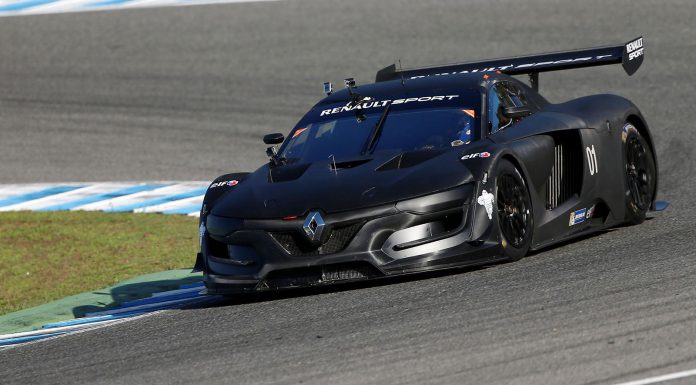 A new prototype of the RenaultSport R.S. 01 racing car has been filmed testing at Spain's Circuito de Jerez.
As with previous test mules spied recently since the car made its online debut, the following R.S. 01 prototype is completely blacked out in camouflage even though we've seen its overall design before.
Interestingly, the man behind the wheel of the test was none other than former Formula 1 champion Alain Prost.
When commenting about the car, he said, "The Renault Sport R.S. 01 is magnificent, and that's important in terms of image. This is a new step forward for Renault, since it is launching what is actually a typical Endurance car. It's a real race car, while being closely linked to the product since its design was largely inspired by the new production models."
Mid-mounted in the RenaultSport R.S. 01 is a Nismo 3.8-litre twin-turbocharged V6 engine delivering over 500 hp and more than 600 Nm of torque. This potent engine is mated to a Sadev seven-speed sequential transmission. All up, the R.S. 01 weighs just 1100 kg and thanks to carbon ceramic brakes and special Michelin tyres, promises to be absolutely ferocious on the track. One key contributor to keeping the weight down has been the development of a carbon fibre monocoque.
The car will race in the World Series by Renault starting from next year in the new Renault Sport Trophy championship. The French marque believes this series will act as a springboard for professional GT and Endurance championships.