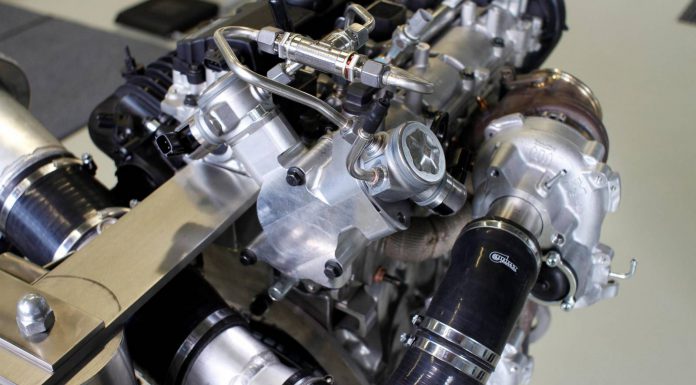 While power wars between high displacement hypercars are set to inevitably continue, there is an even more fascinating power war trend emerging and it is for high-performance four-cylinders. Mercedes-Benz really kicked things off last year with its 360 hp, 2.0-litre four-cylinder engine and rival Audi has already confirmed its work on a 400+ hp four-cylinder. Now Volvo has jumped on-board and revealed its brand new four-cylinder Drive-E powertrain delivering an incredible 450 hp.
This new Volvo engine utilises twin turbochargers which are then fed by an additional electrically powered turbo-compressor. This compressor helps instantly spool up the turbochargers.
Discussing the new engine, senior vice president for research and development at Volvo, Dr Peter Mertens said, "When we launched the Drive-E powertrain family, our aim was to deliver the most advanced 4-cylinder engines in the industry based on emissions and fuel consumption relative to performance and drivability. We knew that 320 hp in our petrol configuration was just a starting point. The 450 hp High Performance Drive-E Powertrain Concept demonstrates this ambition and the versatility of the Drive-E Powertrains.
"It may sound odd, but this 450 hp powertrain concept is an important part of the Drive-E development program. Down-sizing must offer customers attractive and usable power for broad scale emissions reduction to work. Compact powertrains free up space and weight in the structure of the car, which can be used for electrification and even further emissions reduction. And that is our ultimate ambition," Mertens concluded.