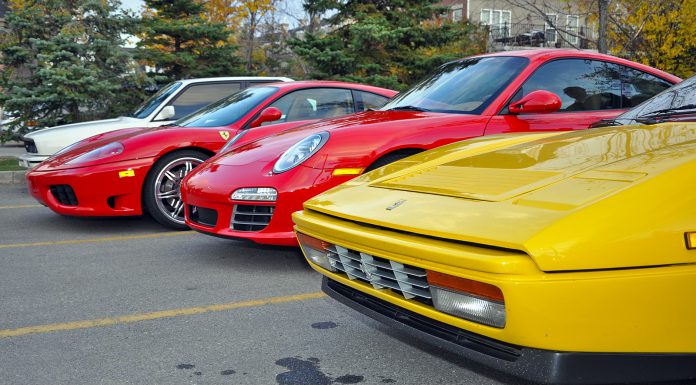 The Porsche Club of America – Wild Rose Region and Ferrari Club of America – Alberta Chapter have been hosting a joint cars & coffee event every Tuesday night since May. With driving season at its end in many parts of Canada, one more meet and greet for Calgary's automotive community would stand between the open road and the cars heading back to their stables for the winter.
Though this Cars & Coffee event was much smaller than previous events, there were still a handful of fantastic automobiles on display. On the Porsche front, a Carrera 4, 944 Turbo, 911 Turbo and Kelly Moss Racing Widebody Turbo 968 were front and center. A Ferrari 355, F430, 360, 328 GTS and 575 Maranello rounded off the Ferraris.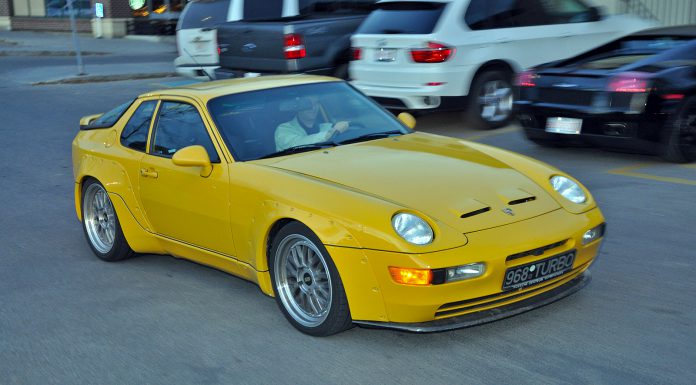 A Nero edition Lamborghini Gallardo, BMW M3, BMW X5M and a few others rounded off the cars at this week's final event.
The event might be a go next Tuesday if the weather holds out. Next year is sure to be a good one, it's just going to be hard waiting that long!