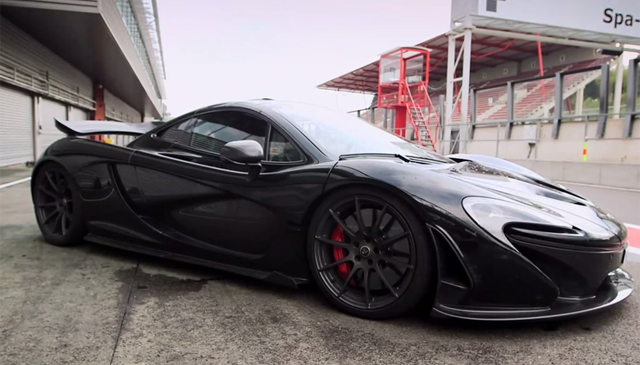 Customer deliveries of the McLaren P1 are well underway and one British customer recently took his brand new P1 straight to the famous Spa Francorchamps just 36 hours after taking delivery. The British marque has just released the following awesome video looking at the on-track experience of this P1 owner, Michael Benham.
[youtube]https://www.youtube.com/watch?v=TxDxXnuZCDA#t=143[/youtube]
Prior to owning this P1, Benham had a 12C in his garage. His P1 is chassis #79 and after picking it up in Switzerland, he immediately embarked on a 500 mile road trip to Belgium and the famous Spa Formula One circuit.
A number of tech features make the McLaren P1 a very fast car. Cutting straight to the figures, the McLaren P1 will travel from zero to 100km/h in less than 3 seconds, zero to 200km/h in under 7 seconds, and zero to 300km/h in no more than 17 seconds. This is thanks, in part to the Instant Power Assist System (IPAS) which is essentially KERS, for road cars. Putting the 300km/h statistic into perspective, this is 11 seconds faster than the legendary McLaren F1 road car. Top speed is electronically limited to 350 km/h.
All this performance is supplied by an epic 3.8-litre twin-turbocharged V8 engine mated to an electric motor. Consequently, the P1 delivers a brutal 903 hp!