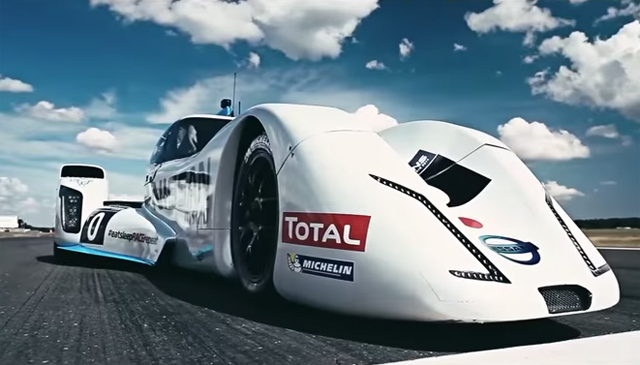 The advanced Nissan ZEOD RC endurance racer made its racing debut at the Le Mans 24 Hours a couple of months ago. Despite retiring 23 minutes into the race, the car did hit a top speed of 300 km/h and during qualifying, completed the first Le Mans lap purely on electric power alone. The lucky crew at Top Gear recently had the opportunity to drive the car at the Dunsfold Autodrome and the following clip highlights that exclusive drive.
[youtube]https://www.youtube.com/watch?v=lyON3M9P3eU#t=100[/youtube]
The name stands for the Zero Emission on Demand Racing Car and features a similar shape to the Nissan DeltaWing but one which has been thoroughly improved in all areas. With the being said, it still features the unique design with the wide rear-end tapering to a narrow front.
Powering the ZEOD RC is a turbocharged 1.5-litre three-cylinder engine delivering an incredible 400 hp. This tiny engine also weighs just 88 pounds! Overall power of the ZEOD RC sits at around 700 hp thanks to the addition of an electric motor.