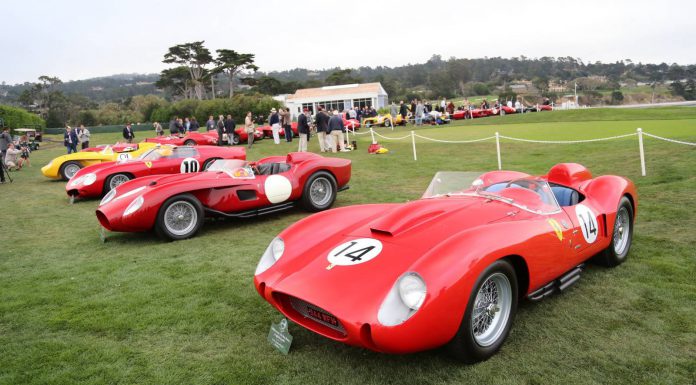 Seeing one example of the Ferrari 250 TR is an incredible sight. After all, just thirty-four examples were ever produced from 1956 through to 1961. In typical Monterey Car Week style however, multiple examples gathered together in a scene which has to be seen to be believed.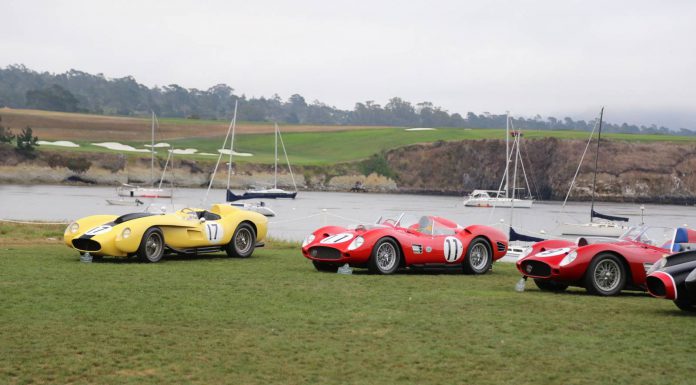 To put into perspective just how valuable the Ferrari 250 TR is, one reportedly sold earlier this year for 24.8 million pounds. The car was apparently sold by Tom Hartley Junior, a British Luxury and Performance Car Dealer. That particular model is the only unrestored Ferrari 250 TR in existence and is chassis number 0704TR which had a colourful competition history. It was one of the Ferrari 250 TR prototypes, the second of the TR run and one of two factory-owned cars. The car was built on the chassis of a Ferrari 500 TRC.
Possibly the most eye-catching of the Ferrari 250 TR's in attendance was the black example with a red nose. In 2009, it became the most expensive car ever sold after fetching $12 million!