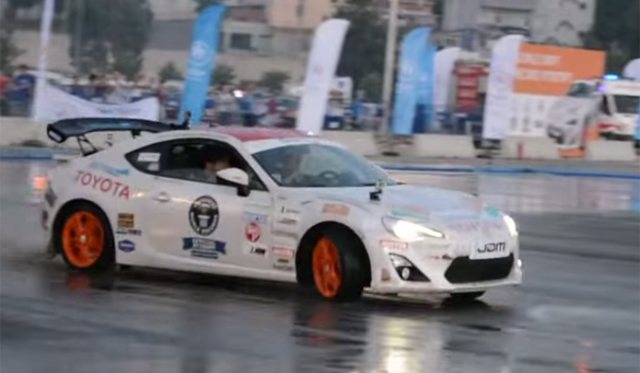 Last year, BMW set a new world record for the longest drift with an M5 going sideways around a skid pad for 82 km. However, that record has now been smashed in a Toyota GT86 with the car travelling an astonishing 144 km sideways around a small 235.5 metre course in Turkey!
[youtube]https://www.youtube.com/watch?v=qrHDUkQZry4#t=171[/youtube]
Apparently it took 612 laps as well as 2 hours and 25 seconds to set the new world record. As you would imagine, the record was set on a water soaked track to ensure that the rear tyres could survive such prolonged abuse!