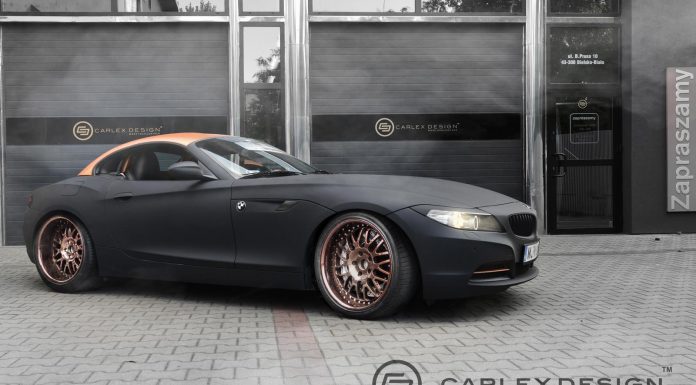 The BMW Z4 Roadster has become the latest sports car to receive an updated interior courtesy of the experts from Carlex Design. In typical Carlex Design special, their upgrades Z4 Roadster has been outfitted with an extremely unique design.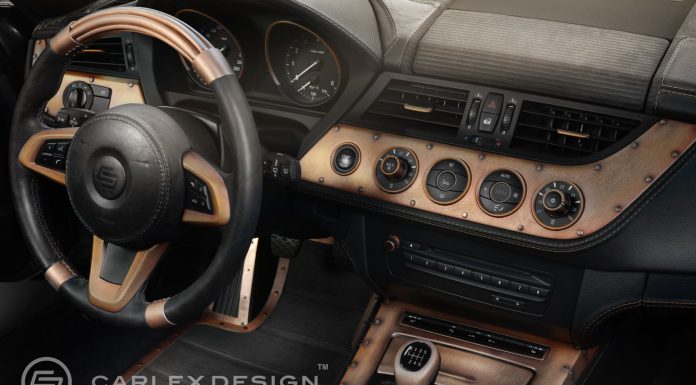 As the pictures show, large portions of the dashboard and transmission tunnel have been finished with brass and copper complete with genuine rivets. What's more, the steering wheel also has forged copper bars to give it a design unlike any other car on the market.
In terms of the exterior, it has been wrapped matte black and features copper coloured aftermarket wheels as well as a copper coloured roof.