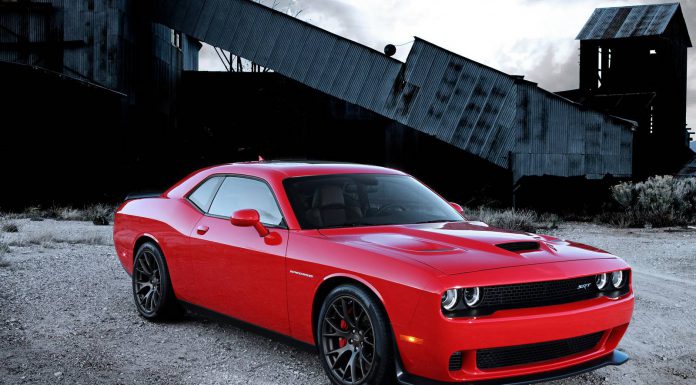 It has emerged that production of the potent 2015 Dodge Challenger SRT Hellcat could be capped at just 1200 units.
The news comes courtesy of Edmunds who apparently have the inside work of an individual from the Chrysler Group who helped develop the car. Understandably, Dodge CEO Tim Kuniskis refused to confirm a number which production will be limited to saying that they don't just know what the market demand for the hot muscle car is at the moment.
However, Kuniskis did confirm that the company is working on which dealers will sell the car.
"We are working on allocation formulas right now and scenarios on how we will allocate it. I can't tell you exactly what we will do. Will we allocate based on past Challenger sales? Will we base it on Challenger V8 sales? On SRT and V8 (combined)?
"Whatever it ends up being somewhere in that group of possibilities it will then be opened up to anybody who is a Dodge dealer," he said.
As if you needed reminding, the Dodge Challenger SRT Hellcat is powered by a brutal 6.2-litre supercharged V8 engine which is the most powerful the Chrysler Group has ever produced. All up, it delivers an exceptional 707 hp and 650 lb-ft of torque!
To help limit power of the new SRT Hellcat in not-ideal situations, it comes standard with a black key fob which limits power to 500 hp while the red key fob unlocks the full potential of 707 screaming horsepower.
[Via Edmunds]