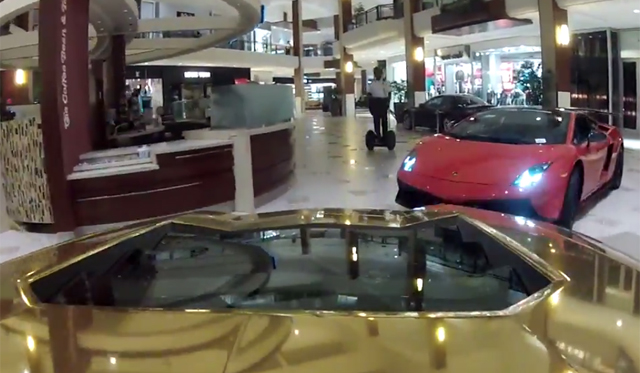 Having cars inside shopping centres or malls certainly isn't a new phenomenon. Nevertheless, we've long wondered just how some cars are manoeuvred into difficult areas of malls and the following clip provides the answer!
[youtube]https://www.youtube.com/watch?v=zGdqGRoNCqc#t=166[/youtube]
The following clip was filmed when Lamborghini Miami/Prestige Imports brought FIVE Lamborghinis to a mall in the U.S. They consisted of an Arancio Argos Lamborghini Aventador, a red Gallardo LP 570-4 Super Trofeo Stradale, Gallardo LP 560-4 Spyder, a yellow Gallardo LP 560-4 coupe and the famous AU79 gold-chrome Aventador!