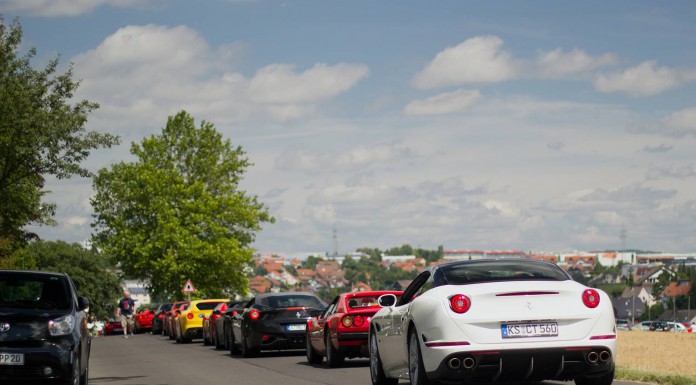 The 9th annual Ferrari meeting in Fulda, Germany took place recently and photographer Adrian Gerlica was on the scene to document the event. 106 Ferraris were in attendance at the meeting, which began at the Esperanto Hall hotel in Fulda.
From Fulda, participants went for lunch at the Q Alm before heading back to the German city. The whole trip took about 6 hours, but with sunny scenic roads and a parade of Ferraris to enjoy, the day probably flew by!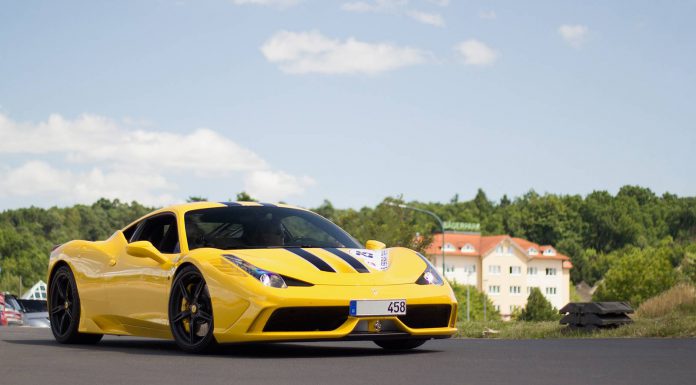 Some rare Ferraris were in attendance including a 575 SuperAmerica, of which only 559 were built, a 550 Barchetta, multiple 458 Speciales and F430 Scuderias and the new turbocharged California T.
Also participating in the Fulda Ferrari tour was the all-new 458 Speciale by Novitec Rosso. The model on hand was the first privately owned 458 Speciale tuned by Novitec and was joined by an F12 which had also been tuned by the company.